Our Dental Assistant Jana recently undertook the next phase of her smile journey with us to improve her smile as an adult, using an Invisalign® treatment. Using Invisalign® for adults is a great option because it's highly effective and less invasive than braces. We wanted to share her experience to encourage others to consider our Invisalign® treatment.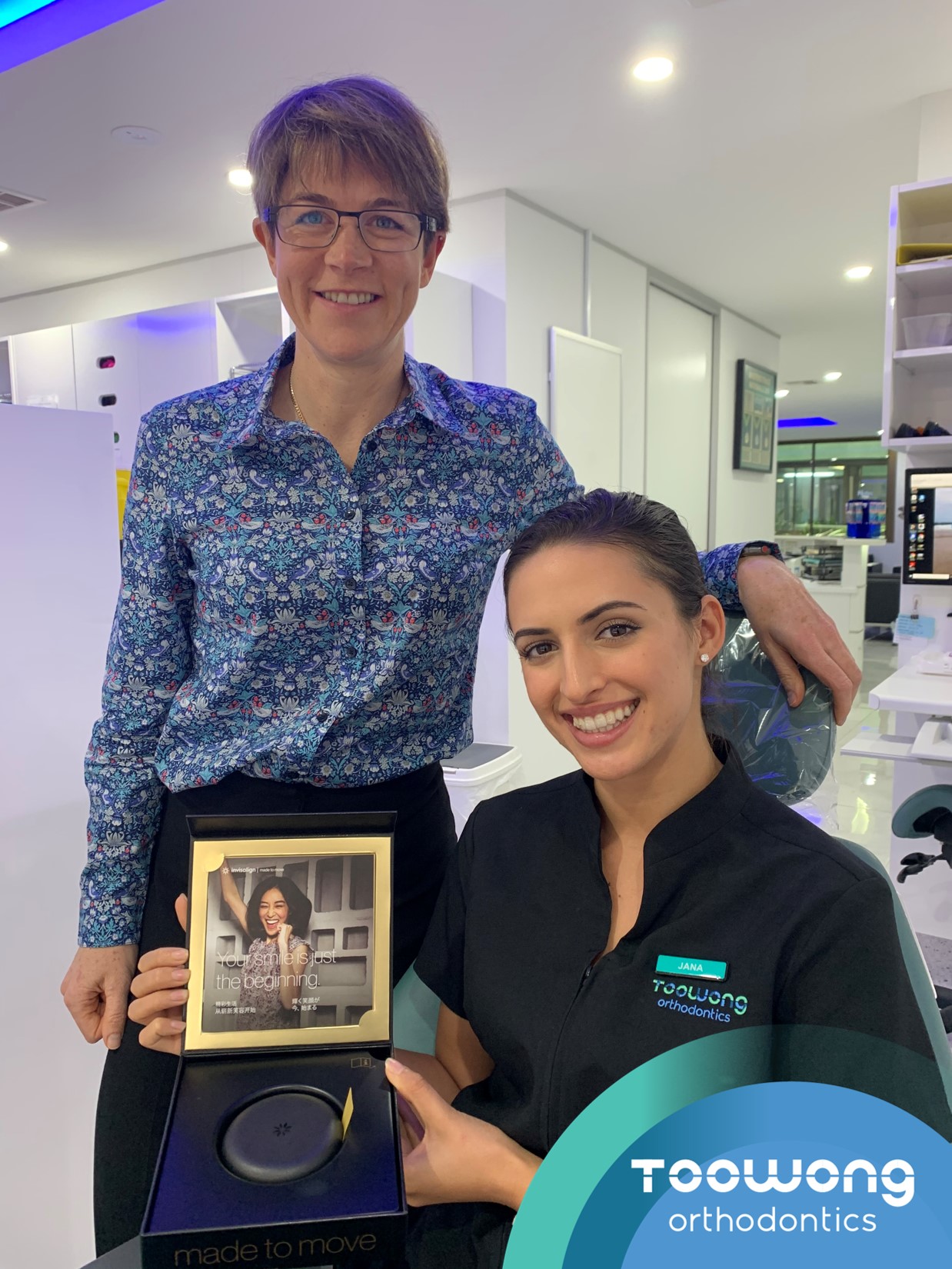 "I had partial braces when I was in high school, and now as an adult wanted to perfect my smile further. Seeing our patients go through Invisalign® treatment, I was excited to have my own transformative journey with aligners. My consultation with Dr Goodyear was so informative and thorough, she really devoted time so I could understand my particular case and options."
Initially Jana had to focus on picking up some new habits with her Invisalign® aligners, like remembering to wear them as much as possible, but it did not take long before this became part of her everyday routine.
Being 6 months into the treatment process, Jana is very impressed with the results so far and really enjoys the convenience of being able to remove her aligners to keep her teeth clean and bright, as well the extreme ease and comfortability of the treatment solution.
"I'm now having a refinement, which means ordering additional aligners for more changes to achieve the best results. Many of my friends have given me compliments on my new smile and never noticed I was wearing aligners until I told them, they were amazed at how unnoticeable they are. With my new smile I feel brand new and love the excitement that comes along with seeing your teeth move and improve."
Jana's smile is seamlessly transforming and giving her results that she can't help but smile about. Our personalised care means we can provide specialist treatment, like Invisalign, for adults and children.
Read more about how Invisalign® treatment works here and the other tooth alignment treatments we offer at our Brisbane orthodontic clinic.